Day in the Life: Trish Leonard IOM, Owner of TLC Marketing & Creative Services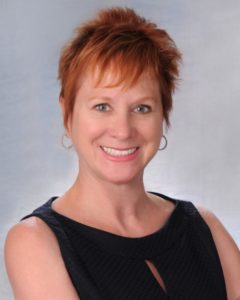 Trish Leonard is the founder and owner of TLC Marketing & Creative Services. Trish has been practicing public relations, marketing, and event planning for over thirty years in Southwest Florida. Trish and her company TLC is passionate about helping businesses grow and prosper. Their number one mission is to take clients full circle.
Over the course of her professional career, Trish and TLC have won numerous awards including 2018 and 2015 Bonita Springs and Estero Chamber of Commerce Small Business of the Year, 2016 Bonita Springs Citizen of the Year, 2011 Zonta Club Woman of the Year and 2020 Best of Bonita in Marketing and Events.
A Day in the Life of Trish
7:50 a.m. I am not really a morning person, I like to sleep in until 10 minutes before 8. When I wake up I like to feed the birds outside my window and water my garden to clear my head and get ready for the day.
8:15 a.m. Around this time is when I check my phone and my emails while watching the morning news.
8:30 a.m. I am not one to eat a big breakfast in the morning, instead, I usually make a fresh fruit smoothie. I use bananas, strawberries, blueberries, a splash of vanilla and half and half and I put that all in the blender with ice.
9 a.m. On a typical day, I get into the office a little after 9. Before I start working I check in with my staff and I make sure to say 'Good Morning.'
10 a.m. Tackling the to-do list and my emails.
12 p.m. Lunchtime with my team. I like to sit and talk with my team to make sure they are enjoying their day at work.
5-5:30 p.m. Time to head out of the office.
5:45 p.m. I get home and tend to my garden and my husband, Gary who has dinner and a glass of wine waiting for me.
6 – 7 p.m. I catch up on the nightly news, I like to keep up to date with what's happening in my local community and the rest of the world.
7:30 p.m. Gary, our dog Abbey, and I go out for our evening walk around our neighborhood.
11 p.m. I read one of my many books until it puts me to sleep.
Tools Trish Can't Live Without
– Cell Phone
– Garden Tools
– Office365
– Facebook
Quick Questions with Trish
1. What do you do to relax and unplug?
My garden is everything to do me, going out and tending to my garden is my favorite way to unwind. If not gardening, I love to read. My favorite book right now is "One" by Nora Roberts.
2. If you didn't work in marketing and events what would you be doing?
I would want to be running a not for profit that helped people that are diagnosed with mental illnesses or help women in need. I would want to spread education on why people with mental illnesses need more resources for help.
3. What made you start TLC?
After I was laid off in the economic crash of 2009, I wanted to make something for myself and create a legacy by helping businesses from all over with their marketing and events.
4. Who do you look at for inspiration?
Eleanor Roosevelt and Martha Stewart. They are two very strong and powerful women who despite encountering obstacles in their lives still became leaders in the fight for women's inequality.
"A woman is like a tea bag; you never know how strong it is until it's in hot water." – Eleanor Roosevelt
"Without an open-minded mind, you can never be a great success." – Martha Stewart
Thank you Trish for sharing a day in your life! To learn more about Trish and her company contact (239) 405 – 8115 or check out https://tlcmarketing-events.com/