Meet the TLC Team
When you hire TLC, you're beginning what we hope will be a long-term business relationship.
Our inventive, hard-working staff values each and every client — no matter the size or project. Our end goal is to solve your problems with the perfect solution. We believe every brand, large or small, should receive the same level of attention and excellence. Our reputation hinges on the success of our clients and thrives on referrals from the great work we do.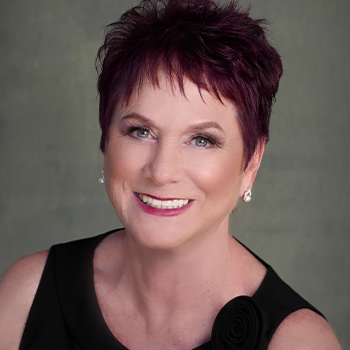 Trish serves as President of the Bonita Springs Downtown Alliance, Co-Chair Director of the Bonita Springs Short Film Festival, President Emeritus of the Wonder Gardens, a 1936 historic roadside attraction, Past President of the Zonta Club of Bonita Springs-Estero, Past Board of Director for Speakers Assembly of SW FL, Past Director for the Center of the Arts- Bonita Springs amongst others.
Throughout her professional career, Trish has won numerous awards and accolades. She is 2023- 2023 Marquis Who's Who in America, 2023 Top 100 Registry, 2022 Woman of the Year from the Greater Estero Chamber of Commerce, 2016 Bonita Springs Citizen of the Year by Naples Daily News/ USA Today, Zonta Club of Bonita Springs Estero and Woman of the Year 2011 and 2008 Woman of Distinction.
Her company has won numerous awards, including the 2023 Small Business Excellence from the Greater Estero Chamber of Commerce, 2022 Best of Bonita, the 2018 Small Business of the Year by the Bonita Springs Area Chamber of Commerce, and 2015 Business of the Year from Greater Estero Chamber of Commerce.
She is proud to say she is a considerable donor to not-for-profits organizations such as the Wonder Gardens (who named the Welcome Center in her honor), Florida Gulf Coast University, First Generation Scholarships (for students who are the first to attend college in their family), Cortese St. Angelo, Veterans Room at the Wilson Bradshaw Library, as well as SBDC William O. Webb Entrepreneurs' Scholarship. She is also the founder of the License to Swim at the local YMCA for children who cannot afford swim lessons.
Trish loves to garden, be with her family in her spare time, and read. Most importantly, she loves helping businesses and not-for-profits grow and prosper.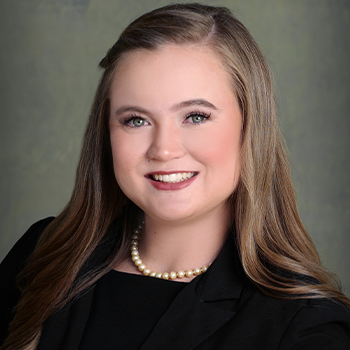 Chastity has always been passionate about marketing, public relations, and creating beautiful eye-catching content to improve a business's success. While earning her bachelor's degree from Florida Gulf Coast University in communication with a concentration in public relations and a minor in journalism and creative writing, she has gained extensive experience in marketing and public relations from her time employed at TLC and prior in at the hospitality, retail, and restaurant industries.
Chastity loves bringing new and creative ideas to the table. Her extensive hands-on experience in social media, public relations campaigns, content creation, and marketing for many businesses is a testament to her work ethic and values. Chastity is an active Rotarian, a member of PRSA, and co-founder of the Above Board Chambers Below 40 Professionals.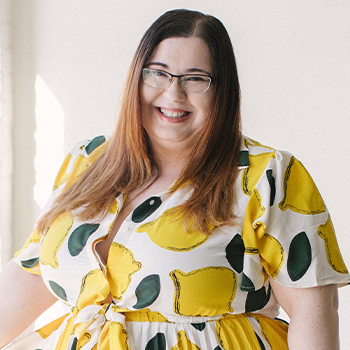 Jasmine is an accomplished web designer and branding expert. Spending most of her life creating, Jasmine's mission to tell her client's stories and help businesses connect through brand strategies has lead her into the digital marketing world.
A lover of all things nerdy, Jasmine can list off tidbits from wrestling, video games, and even old black and white sitcoms! Down to Earth and passionate about every project, Jasmine brings a level of excitement to every project by helping set unique goals per client and accomplishing them; be it with a website redesign or strategy with audience connection.
Graduating from Rasmussen College with a Bachelor's of Science in Web & Interactive Design, Jasmine set out to make a difference in her community straight out of college by gaining experience as a Web Director and Graphic Specialist in both marketing firms and marketing departments of Florida clinics. Jasmine is no newcomer, with over 10 years of work experience. She uses fresh visual skills, engaging copy, and a keen eye for customer-first strategies to manage website and branding creation for TLC Marketing.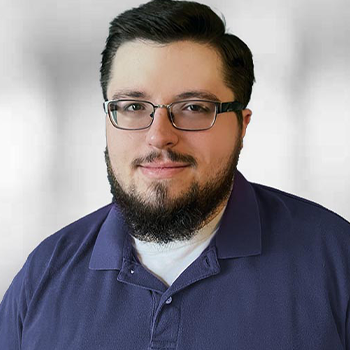 Justin brings his desire to help clients reinforce their brand by creating content that emphasizes their specialities and goals for success. He does this primarily through his passion in storytelling and coming up with content that not only targets specified markets and demographics but improves upon the image they have already created. Justin's skilled in creating building blocks of specially curated content to fit short and long term goals of connecting clients with their audience.
Being a Mississippi boy, born and raised, Justin became a Florida transplant over six years ago. He has over a decade of experience in various fields of work including banking, insurance and management positions throughout various companies known throughout the country. This has created a customer-first mentality for him where he has prioritized the needs and wants of clients over anything else. His team-based experiences allow him to work well with the team members of TLC to ensure every client's goals are accomplished.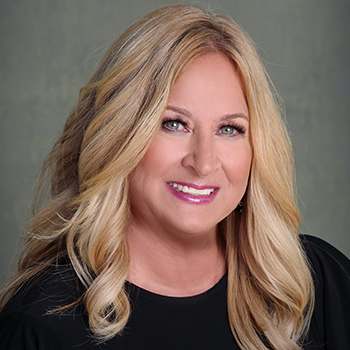 Susan brings 35 years of experience to TLC. Susan worked as an Administrative Assistant to the Sheriff, Undersheriff, and two Captains in Michigan before retiring in 2021 and moving to Estero, Florida, to be near family.
Susan met the owner, Trish Leonard, and they instantly connected on their shared love of events. Susan was so impressed by the TLC team's positivity and professionalism that when offered the part-time position, she accepted it as it was a perfect fit for her retirement.
Susan is instrumental in the office, bringing different views, marketing ideas, organization, and structure. Susan truly enjoys meeting new people and learning about their companies, providing current and potential clients with a more personal experience.
Working with Trish and her team on the product launch of the new Campbell Caddie made the process so much easier than expected. I'm very pleased with the logo design and the creativity of the team in all aspects of the project. I would not hesitate to refer colleagues to TLC Marketing for their creative marketing needs.