It is with great excitement and pleasure that we announce that TLC Marketing and Creative Services is celebrating its 12th year in business this January. Our President and Owner, Trish Leonard, has the extraordinary honor of guiding the success and growth of the company over the last twelve years. She is very grateful for the journey TLC has had over the last decade and beyond, but remains passionate and hopeful of what the future holds for the company and the team. 
2021 was a particularly eventful year with many changes, developments and surprises. COVID-19 and the pains of living in a pandemic persisted, but TLC was prepared to keep its employees safe and healthy through every bump in the road. We have the fortune of stating that the company remained productive both remotely and in-person, and we can only hope that 2022 will bring some sense of the normalcy that we all know and love. 
We are happy to have the privilege of maintaining and building new relationships with many clients over the past year. TLC is very thankful to have so many different brands, missions and individuals to work with, and we look forward to continuing working with each one of them through a new year. 
On the personnel front, we have had to say a sad goodbye to some of our most tenured team members. TLC has helped provide the tools needed for the next chapter of their career adventure and we are happy for them! 
From this, TLC is pleased to bring nothing but good news going forward, as the skills brought in from Chastity, Jasmine and Justin ensure the team will continue to help small businesses in our community and beyond. Our products and services have expanded to become the premiere "one stop shop" clients prefer, including designing websites from scratch to go with a brand refresh and blogging to ensure those new websites continue to bring in traffic for years to come. TLC has their eyes set on expanding the team even further in 2022, so keep your eyes peeled for developments and announcements in that front. 
Questions and Words from Trish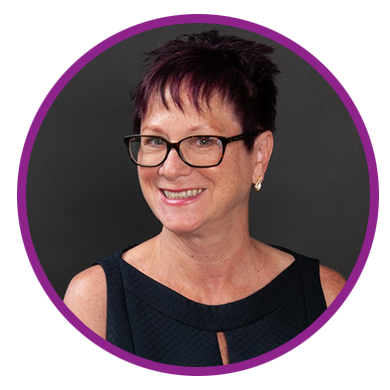 We were able to ask Trish some important questions around this momentous occasion. Check her answers out below!
How did you start TLC?  I was laid off from my (then) current job in Business Development during the housing recession and I felt it was an opportunity to start my own business. It was very scary, but I had people who believed in me.
Where do you see yourself in the NEXT 12 years!? Well, hopefully still staying active in the community! I don't think I will be ready for a rocking chair just yet, hahaha. I may have more sore muscles, but being active is very important. 
Do you have any "words of wisdom", quotes or just general words you want to give to small businesses in Bonita Springs?  Don't stop if you fail. Ask peers for help, always be positive even when you are down. Continue to learn and grow.