TLC Marketing and Creative Services Has Launched a Newly Designed Website
BONITA SPRINGS, Fla. (December 15, 2021) – TLC Marketing and Creative Services is excited to announce that its new additions to their team have led in the development and launch of a new website for the company. Having joined in September 2021, Jasmine Decelle (Web Director) helmed the project of redesigning and repurposing TLC's hub. Justin Decelle (Copywriter) assisted in creating new content to help emphasize the team's expansion into offering additional web services. This new exciting pivot into the web world with the assistance of their two recent hires is something TLC is proud to offer to the community in 2022.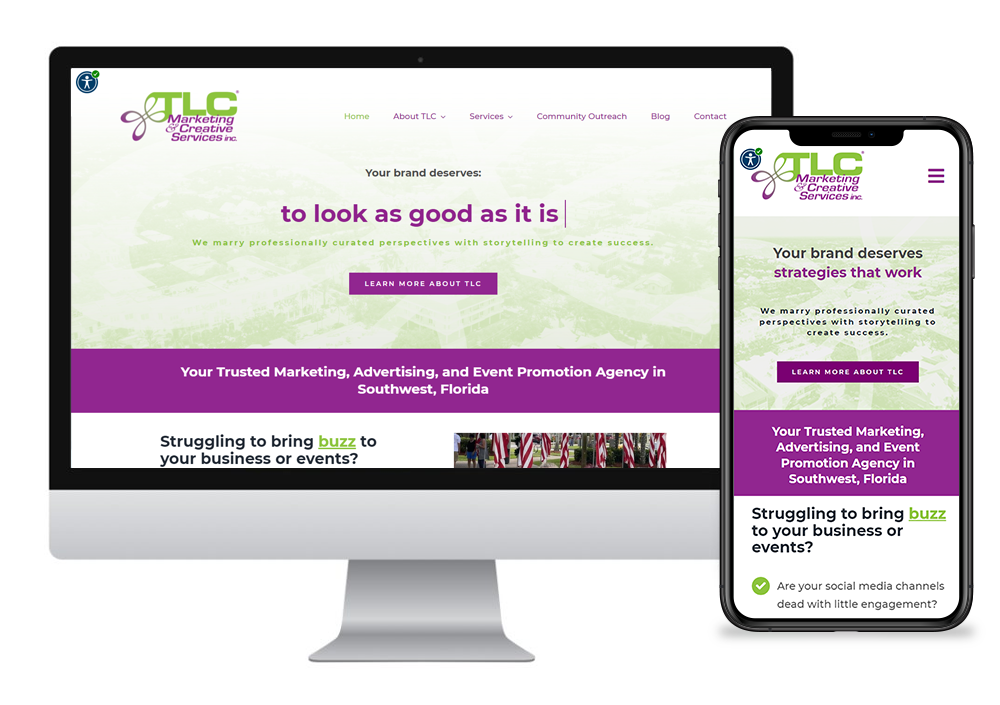 TLC will continue to be Bonita Springs' go-to destination for marketing, advertising and event planning. With the website's new look comes an emphasis on the additional products they offer to clients. Web development for new and existing sites, social media management, blog post packages and more are available individually or bundled with their other services. Their objective is to ensure client satisfaction by preventing them from having to pursue multiple partners for their ventures. 
Visitors and followers of TLC will be able to look forward to more regular blog posts containing updates within the company as well as marketing and advertising tips. They will be pushing for more curated, substantial content to ensure readers are gaining worthwhile information. TLC owner Trish Leonard says, "My team and I are excited to continue to provide quality marketing solutions for our clients. Now more than ever, we are here to continue to support the business community with website design that helps bring them full circle."