Day in the Life: Robert Wetzel, Director of Marketing & Communications at TLC Marketing & Creative Services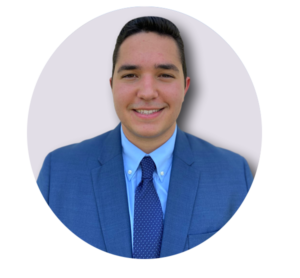 Robert Wetzel has been with TLC Marketing & Creative Services for nearly a year and a half developing marketing strategies and helping the TLC clients reach success. Robert has had extensive experience in the marketing and public relations field, and is looking forward to helping TLC grow more and more each day.
Today we sat down with Robert, to see what a Director of Marketing & Communications does in a day!
A Day in the Life of Robert
7:45 a.m  – Wake up, check emails and calendar for the day and make my mental schedule.
8 a.m – Start getting ready for work.
8:15 a.m – Check local news outlets to see if any clients have been mentioned or to search for potential clients.
8:30 a.m – Leave for work, while I am in the car I enjoy listening to podcasts that are educational, whether that be about marketing or business or maybe it's something light hearted and funny.
9 a.m – Get to work, pull up my email and start responding to clients.
9:30 a.m – Set goals for the day, touch base with team members to see what projects are active and what needs to be achieved that day.
10 a.m – Start working on client projects and following up with clients.
11 a.m – Follow up with clients that currently have projects in progress and update them on the progress.
12 p.m – Debrief and have lunch with the team. I like to take a short walk outside and have a mental break.
1 p.m – 4pm – Working on client projects and in meetings.
4:30 p.m – When I get home, I spend time with my girlfriend Rachel and we discuss our days.
6-7 p.m: Cook and eat with Rachel.
7-8 p.m – We go out on our daily walk or bike ride around the neighborhood.
8-10 p.m – We like to pick a movie or show to watch together until we fall asleep.
Quick Questions with Robert
What do you love most about working in marketing?
I look at marketing as an integral part of each business's puzzle. Businesses have to be a well-oiled machine and marketing is an extremely important part that helps a business go from where they are now, to where they want to be.  I enjoy being a part of this process and seeing businesses achieve success.
Where do you see TLC in 5 years?
TLC is growing every day, and honestly in 5 years, I see TLC at the fore-front of marketing, PR, and event planning in SWFL.
What is your best piece of advice for a small business who is looking to start marketing their business?
I would first suggest doing their research and set realistic future goals. You need to understand your market and find out what is the most efficient and cost-effective way to reach them. This is where professionals come in to play. Marketing and PR is a specialty area of business. You may understand the stock market, but have a financial planner to help you manage your money. The same goes for marketing, put your effort and experience where you can utilize it best, and seek out advice from professionals to help you in other areas.
What do you think is the best marketing strategy for 2020?
Marketing isn't a "one size fits all" process, but there are a few things all businesses can benefit from. My general answer would be to focus on your messaging mediums and communicate with current and prospective customers on an ongoing basis. Utilize social media, both paid and organic, email marketing tools such as newsletters, make sure your look/branding is consistent, and make sure your website is optimized for the results you are looking for. These are the basics.
Who do you look at for inspiration?
My grandfather. He is a holocaust survivor, business man, and has shown me that you can accomplish anything that you put your mind to.
Thank you Robert for sharing a day in your life! To learn more about Robert and his role at TLC call (239) 405 – 8115 or check out https://tlcmarketing-events.com/our-team-of-experts/.