Is Your Business Being Seen Online?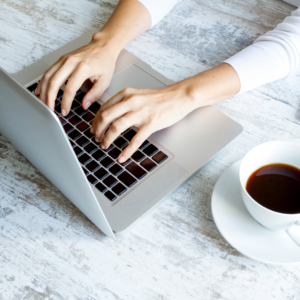 You have at least once found yourself searching "Plumber near me", "Best family law practice Naples", "Best restaurants Fort Myers", or something to this extent. The internet almost seamlessly connects us with the businesses that provide solutions to the problems we face in our daily lives, which is one of the reasons why we use it so frequently, convenience. Most of us do this daily, making the discussion on SEO one of the most important. SEO is short for Search Engine Optimization, a marketing practice that utilizes keywords and other technical tools that help a website come up in search listings when consumers search for key terms that are relevant to your business. An example of this would be if you are a lawyer in Bonita Springs and have a specialty in business law, if a consumer in Bonita Springs goes to Google searching for a business lawyer near them or in the city, your website should come up. According to HubSpot, 86% of consumers use the internet to find a local business. This means families are looking where to spend their weekend, moms are looking for the best soccer program for their children, and businesses are looking for the best accountant. What all the people searching have in common is they are all looking for the solutions you may provide. So, this goes without being said, if your website is not coming up, especially on the first page, you are missing out on potential business. Technology has given us the ability to obtain a larger share of the market and gain new leads while continuing to work on other areas of your business. If you don't utilize the available resources to accomplish this, competitors will do it for you. You may be reading this and asking yourself, "I wonder if my business comes up?", and if so, I urge you to do a quick Google search looking for a service or product that is relevant to your business.
Are you interested in learning more about SEO services, or other opportunities to help your business get seen? Give TLC Marketing and Creative Services a call at 239-405-8115 or feel free to send an email to robert@trishleonard.com to schedule your no-cost consultation.